☀︎Affiliate Statement: The services and products that I may link in this article are ones that I use myself and am proud to recommend. If you follow one of my links please be aware that I will receive a small commission from Amazon or other vendors. I'd also like to say a big Thank You for your trust if you do.
---
The Journey of Being Single in GIFS, a love story.
This is a love story as told by an Over 50 Cat Lover ("Crazy Cat Lady," in fact).
Once upon a time, in a town brimming with romantic possibilities, there lived an adventurous and "fixed" orange indoor/outdoor tabby named Lily. Lily reveled in her single-hood, exploring her cul-de-sac in the animal-friendly neighborhood where she lived. Being single, she embraced the freedom to meet a plethora of cute and hot, sometimes scruffy tom cats. These guys often wandered over from their colony in the restaurant parking lot not too far away. Or, she befriended the more refined indoor/outdoor cats just next door who were allowed to leave their homes.
The Advantages of Being Single
Her calendar was a vibrant mosaic of dates, each one promising all the excitement and adventure that comes with being single. Sneaking out her window at night was especially fun, when other fun-seekers aka "crepuscular" creatures like her were roaming around her neighborhood, up for a sniff, a bit of a skirmish, and a bit of a friendly chase.
Some of her guy friends were really unique. There was Zavier…an attractive grey-haired yoga practitioner who enjoyed stretching with her. Zavier's owner often let Lily follow Zavier's graceful movements through the screened-in porch where Zavier did his yoga.
There was Brody, who had impeccable hygiene, and handsome as hell, with flattened features she loved. Brody rarely roamed beyond his patio but generously enjoyed helping Lily groom in the places she couldn't reach that well.
What are the pros and cons of being single as a cat?
With a wink and a smile, Lily dove headfirst into the feline dating scene. She hung out with a player, an online influencer and even an amazing dancer. Each encounter was like a chapter in a wild romance novel, filled with passionate (but sexless!) rendezvous and unforgettable moments. The thrill of the chase fueled her spirits as she reveled in the joy of discovery and feeling so attractive.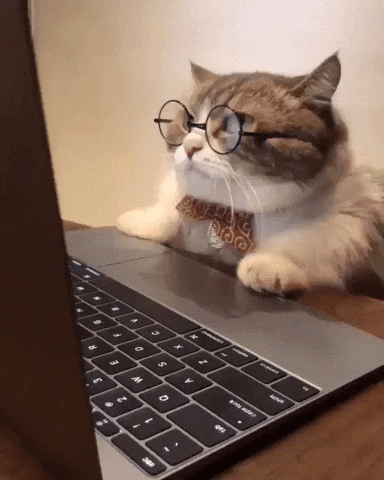 But as the seasons changed, so did Lily's outlook. The whirlwind romances lost their luster, and the once-enticing partners began to blur into a montage of sameness. The conversations about the benefits of prescription vs. store-bought cat foods (or regular brushing vs. living with clumpy fur) grew shallow. And the hotness seemed to fade like an overexposed photograph. She actually preferred to spend time with her owner who was either online dating or watching his Master's degree training videos in data migration. Yawn…time to sleep.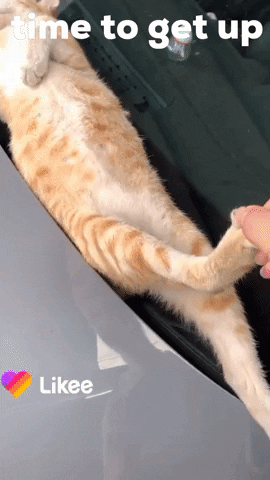 Happiness is Being Single As A Cat – Or Is It?
With a sigh, Lily set out on a passive quest—a quest for a connection beyond fleeting flings. She slept and dreamed of a partner who could see through the facade and appreciate the depth of her soul. She wanted someone who would stand beside her during life's ups and downs, even if it meant trading in the temporary hisses of her stream of outdoor friends for a steady and comforting purr of a close friend.
And so, Lily slept knowing that the Universe would intervene somehow. She set her heart on finding the one who could be her partner-in-crime and her soft place to land. She left behind that sea of cute and hot partners, knowing that true companionship would be worth the wait.
The Problems of Being Single as a Cat
Backsliding was tempting. One of her best lovers, Chunk, the pampered cat from next door, often came to the back patio to say hello and seek a nose-butting session. But as Lily's standards became more clear for her life, he was refused (as cute as Chunk was). No future! He'd never be allowed to live with Lily as he already had his own "furrever" home where he resided. Chunk was just looking for a good time.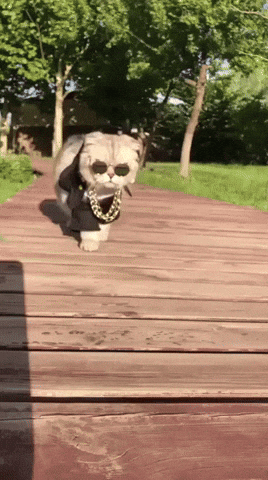 The Transition From Being Single
As fate would have it, in the most unexpected of moments, Lily's path crossed with a kindred spirit! Lombardo entered her life thanks to her observant owner, who'd noted how lonely she seemed. He provided her with some free matchmaking, via the local animal shelter. And boy did he come home with a winner!
Lombardo had been lost for a while, living amongst a colony of equally-lost kitties in the local area, surviving on the kindness and feedings of cat-loving strangers who took turns dropping off food for the colony cats. Lombardo had formerly led a pampered life, but had suddenly found himself alone when his owner passed away and the extended family dropped him off into the streets to fend for himself.
The End of Being Single For Lily
Lombardo was a quirky soul who appreciated Lily's eccentricities, understood her yearnings for catnip, and saw the beauty beyond the superficial gloss of her fur. They secretly cuddled on the bed (where their owner had forbidden them from jumping), laughed while destroying the toilet paper rolls, and held each other's paws through life's unpredictable twists.
Deep down, Lily yearned for something more. She envisioned a partner who could offer not only superficial charms like long whiskers and fur between his toes, but also genuine support and companionship. She longed for a companion who would listen to her ramblings about her day spent on the couch. She wondered if there would ever be a feline soul to share a leisurely scratch at the scratching post. Someone to be there to revel in the sound of the first cat food can of the day opening.
And so, in the end, Lily learned that while the allure of cute and bad boy partners may fade, the magic of a genuine connection and unwavering support is worth its weight in gold. She found the love and companionship she had yearned for, creating a story that was far more captivating than any fleeting romance.
And Lily and Lombardo lived, happily ever after together, through many treat times, catnip sessions and shared playtimes jumping with joy for their cat-dancer toy.
I wish you and your cats a happily-ever-after love story!
Our Favorite USA Animal Shelters and Anti-Cruelty Organizations For Seniors and Mature Adults To Volunteer With Cats